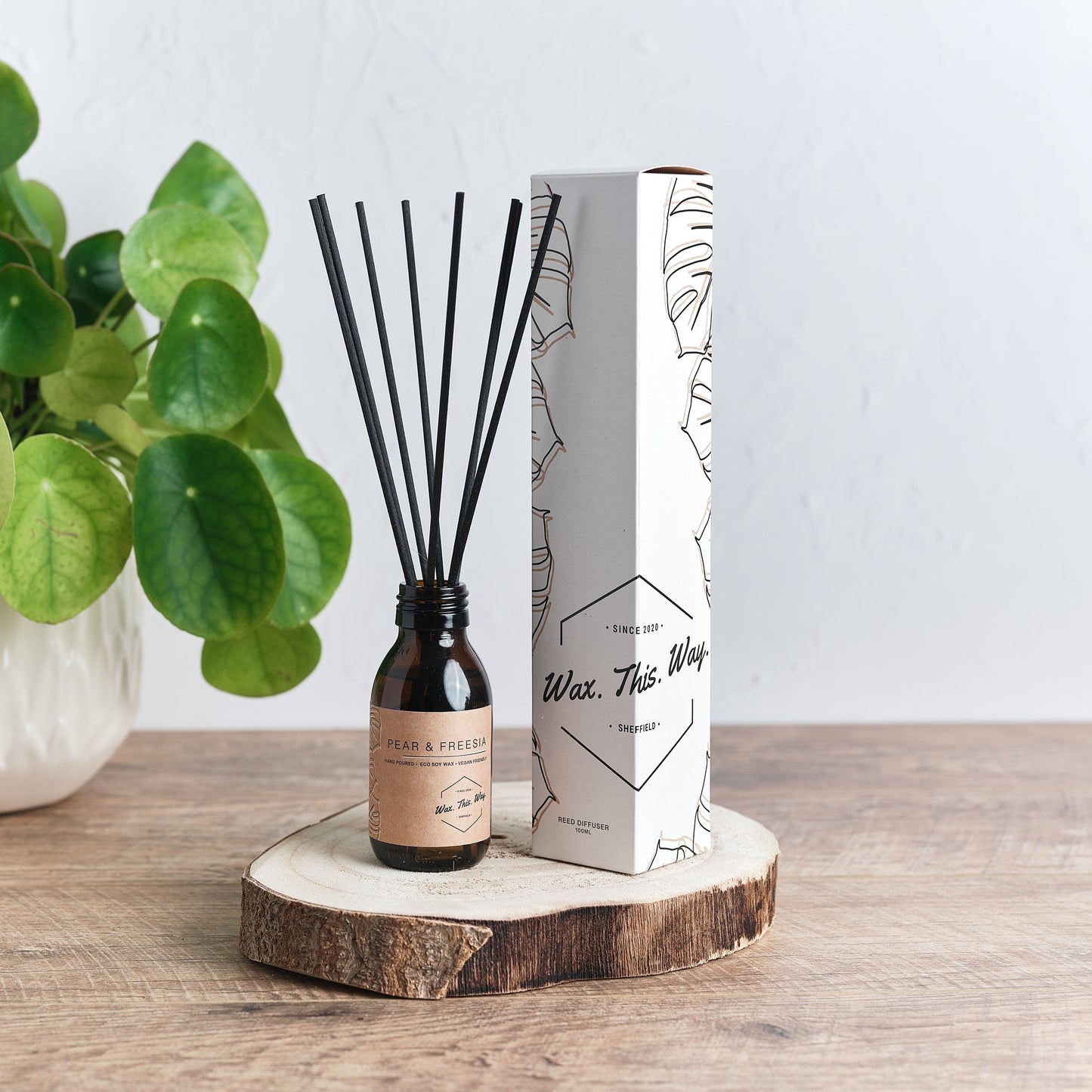 Great products
Great products and a lovely company to deal with, both online and in person.
Thank you for your lovely review, Kate! Ben x
Reed Diffuser Rose and Oud
Absolutely fabulous fragrance that lasts until the last drop. I have tried a multitude of expensive and mid range diffusers and this comes out by far the best. Would definitely recommend.
Thank you for your kind review Pamela! I am so pleased you are happy! Ben x
Love love love
I have to say that I have tried so many candles/reed diffusers from a lot of companies over the years some bad some good, but now I found the best Wax this way
These are the most fabulous smelling long lasting and value for money candles/reed difusers that I have found.
Along with my new favourite fragrance of Peony and oud .
The whole of the house smells divine when burning .
Along side of super speedy delivery.
Thanks Ben and Mr Douglas XX.
You can expect another order very soon . xx
Beautiful and long lasting
Purchased one of the reed diffusers at your stall at a Christmas market last year and the smell lasted for months. Me and mom have shared the duo set I purchased recently. We are both fans. Thank you Wax this Way. xx
Twin Diffusers
Ordered the twin diffusers, excellent value for money, smell lovely. Prompt delivery. This is my 4th order, and will not be my last.